Quartz Infra-Red Lamps
Having a supply of small quantities of infra red lamps is crucial to some of our customers we specialise in unusual sizes and lengths not generally found on the market, and will manufacture to suit your application.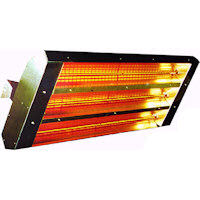 Typical applications include, drying tunnels for infrared ink, heating tunnels, electric fires of the old type, many people find these heaters difficult to obtain our experience enables us to produce what is correct for the application.
Specifications may include
Quartz tube in various diameters from 6mm upwards
Lengths from 100mm to 2000mm we will supply as per your requirements.
Terminated with lead wires or enclosed caps/bushings contact tabs etc.
Various wall thicknesses are also available.
Please call us for more information.